Parties are for 2 hours and are run by our highly trained staff, so you can relax and enjoy the party too.

Minimum number for a party is 10 and the maximum is 32. We close for a party of 26+.

If you are looking to book for less than 10, please let us know and we can provide you with our group booking information.

Time Slots for Saturday and Sunday Parties are 10:30-12:30, 13:00-15:00, 15:30-17:30. For week day parties please contact us.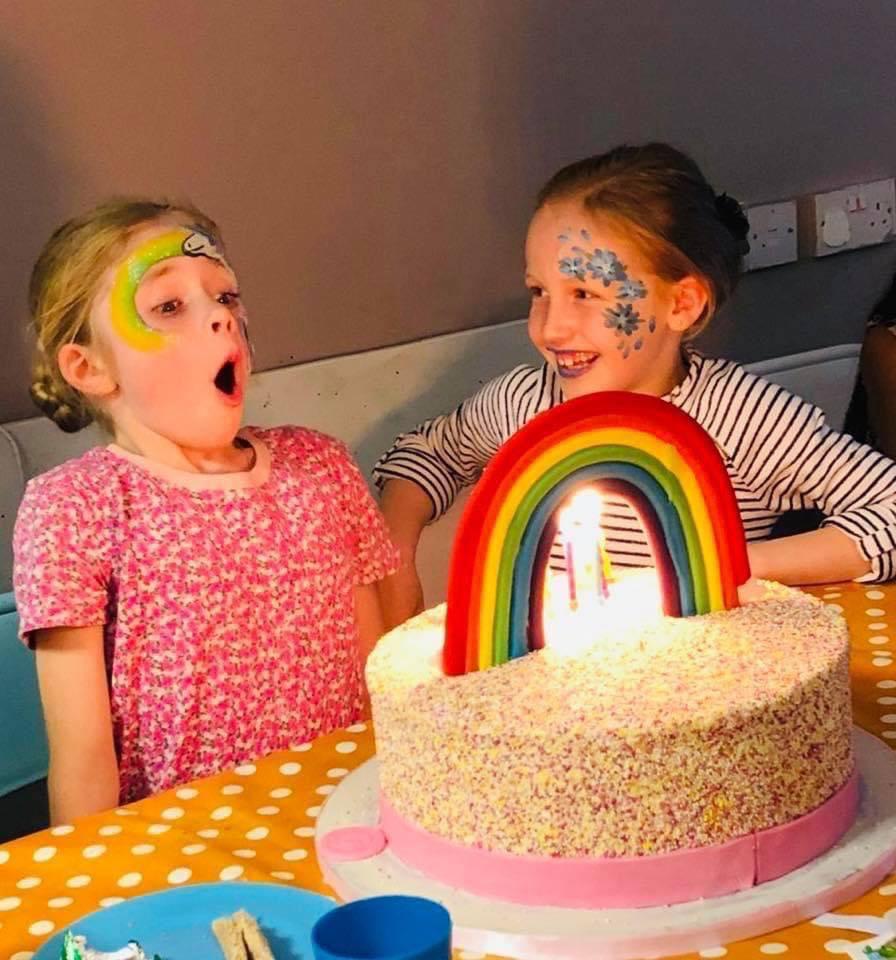 Below is a list of the different party themes to choose from
£14.50 per head Parties:
        •       Ceramic/ Wooden Painting
        •       Alice in Wonderland Theme
        •       T shirt painting design
        •       Sweet Tree making
        •       Foam Clay
        •       Jute bag design
        •       Jewellery making and jewellery box craft (age 6+)

£16.00 per head Parties:
        •      Chocolate making (E4 only)
        •       Bear making and teddy t shirt/ bag design
        •       Firing range painting
        •       Lego themed Painting
        •       Glow in the Dark T Shirt Design
• Craft for each child attending
• Food for the children in the party – jam, ham and cheese sandwiches, crisps, vegetable sticks, fairy cake and squash.

Please notify us in advance if there are any specific dietary or religious requirements, as we endeavour to cater for all (for alternative foods an extra charge could be applicable). Extra party food can be provided such as sausage rolls/ cheese & onion rolls/fruit for £2 per pack. For additional Afternoon Tea food and table layout, add £1.50 pp and this also includes scones with jam & cakes served on cake stands and squash in teapots with cups and saucers.
• Goody bags with 2 small items such as a pencil and note book or stickers and crayons. You may add items if you wish, but these items must not be any kind of sweets/ chocolate, personalised gifts or craft kits as we sell these as optional extras.
• Games and prizes.
• Crafty Bear mascot appearance.
What you would need to bring:
You need to bring candles and serviettes with your birthday cake – we will be happy to cut the cake up and put it in the goody bags for you. You are also welcome to bring balloons to decorate the table too.
Optional extras (to be arranged in advance) are:
        •       Goody bag craft kits from £1.59
        •       Personalised filled pencil cases £3.50
        •       Personalised chocolate bars-75p each
        •       Pick 'n' Mix bag £1.50 each or jar £2.75 each
        •       Handprint canvas £14.99
        •       Characters- Elsa Anna/ Moana Belle £35.00 each
Peppa Pig/Minion/ Paw Patrol – Skye, Marshall or Chase/ Lego Man (included in Lego Party) £25.00 each or £45.00 if you book two.
Alice in wonderland Theme Party – Alice & Queen of Hearts £45.00
NB. For our Alice Tea Party theme, Alice and Queen of Hearts have to be included for £45. Two weeks notice is required to cancel any character upgrade.
        •       Adult Breakfast or Lunch Buffet £2.50 per head (minimum of 15)
        •       Adult drink and cake deal £2.00 per head (minimum of 15)
        •       Face painting £3 per face (minimum 10)
        •       Glitter Face Art £3.50 per face (minimum 10)
        •       Glitter Tattoos £2.00 each (minimum 10)
Food for others i.e. parents and siblings can be arranged by ordering in advance or off the menu on the day – you can arrange to include all purchases of food or drink for parents on your bill, or guests can pay for themselves on the day.
One supervising adult is required to stay at the party, but other parents can choose to stay or go.
The person booking is responsible for ensuring the correct children invited are participating.
Please note – we may use disco lights for the games – please inform a member of staff if you do not wish to have this or if someone attending is sensitive to flashing lights.
Confirmation Terms: a 25% non-refundable deposit secures a booking – 25% is based on the number you are inviting. We can hold a party slot provisionally for 3 days before the deposit is paid. Let us know at least 24 hours before the party date if your numbers change. Our policy is to charge 50% for any children that do not turn up on the day. Minimum party size is 10, so under attendance of 10 children will need to be paid in full. For a party booking of 26 or more, for under attendance you will still be charged for 26 full price, due to the planned closure of the shop.
Frequently Asked Questions
Most frequent questions and answers