3d casts £40 to £169 and outprints £15 to £45.
We create lots of different types of 3D Casts and Outprints at both our Craft Cabins.


We have over 10 years experience in making these very special keepsakes; that you can truly treasure forever.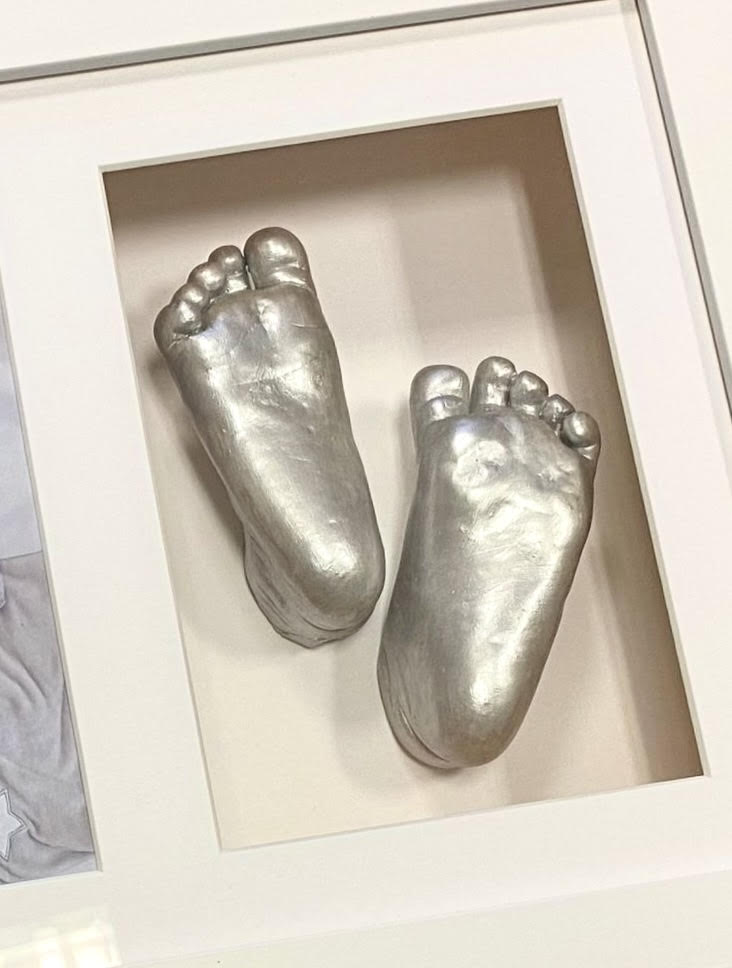 Firstly, please contact us to make an appointment. Appointments are 30-60 minutes.
All the materials we use are completely safe from birth and the overall process of taking the cast/outprint is usually very quick.
You can choose what colour you would like for your prints from silver, natural, rose gold or bronze.
We have various frames you can choose from too for your 3D casts, and lots of different designs and shapes for outprints.
Finally, you would choose your wording and then we will create your keepsake ready for you to collect within 6-12 weeks.
It is that simple and they make lovely presents too for loved ones.
Our casts vary from £40 to £169 and outprints are £15 to £45.
Frequently Asked Questions
Most frequent questions and answers