Items from £3.50 to £12.50
There is no restriction on time, so why not make a day of it! You can reserve a table and do as many arts & crafts as you wish, have a bite to eat and the kids can finish off by having some fun in our play area!
You may choose to try a different craft and you can decide on the day.  The Craft Cabin Staff are always on hand to help and answer any questions you have. Both shops have a role play area suitable for your young children. When booking you can request a table near the play area if you wish.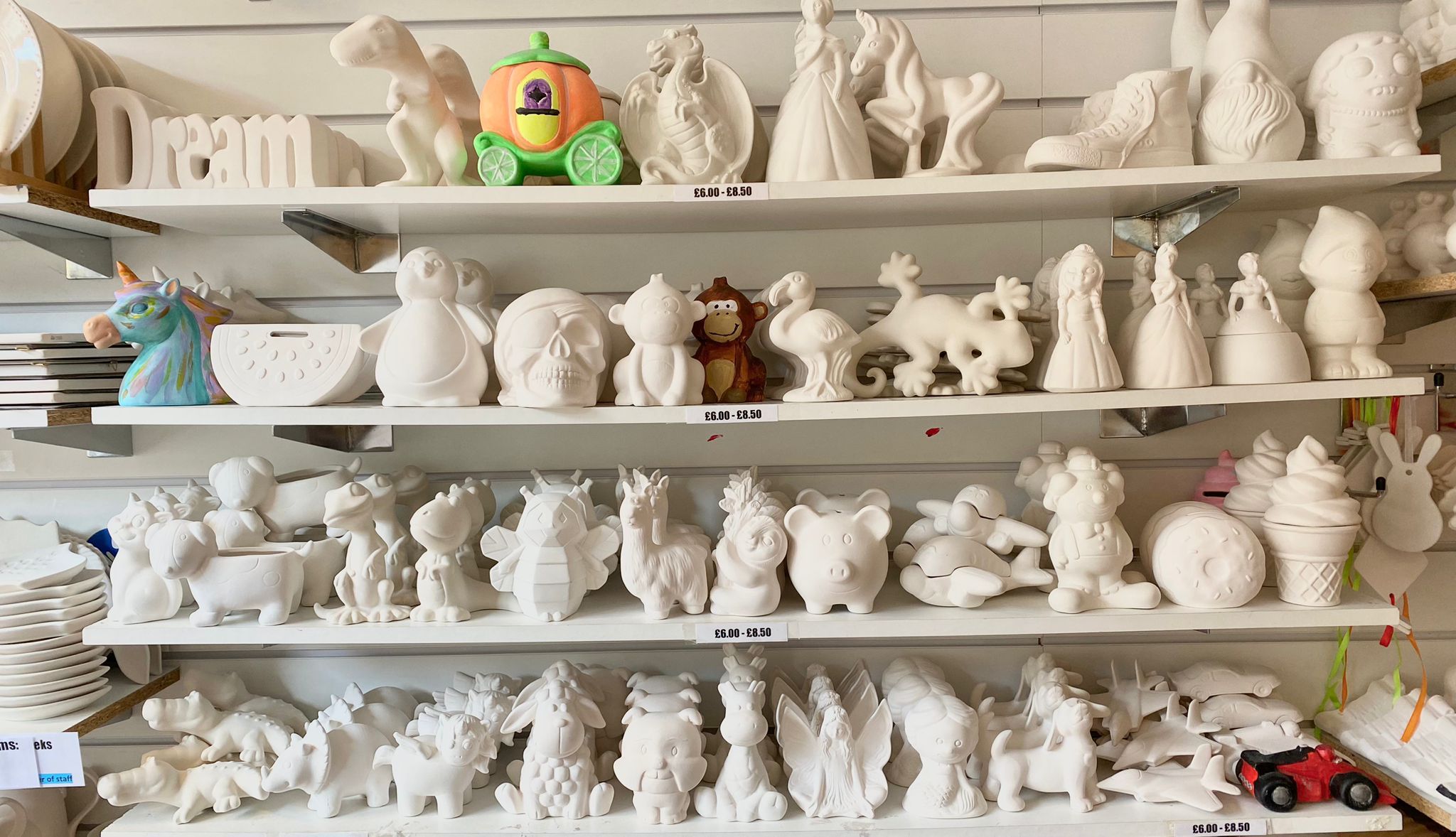 Check out what we offer on a general day to day basis, what will you choose?
Painting – Decopatch – Foam Clay – Teddy Making – T Shirt Designing – Jute Bag Designing – Jewellery Making – & we're always adding more !
At The Craft Cabins we have a Take Home on the Day range as well as a Firing Kiln range – so there's something for everyone.
We only charge a £3.50 artist fee and ensure all our items are very reasonably priced – we have a huge variety of ceramic and wooden items from 3.50 to £12.50.
Our items to create and take on the day, do not get put in a kiln, but are finished with high gloss acrylic – which can also be decorated with gems and glitter too.  We feel that often children want to take home what they have done straight away so we offer this option.
We also have a Firing Range which consists mostly of tableware items such as plates, cups, bowls, salt & pepper pots and more.  Our paints are a high quality and also include some glaze in them.  We usually fire these items ready for collection usually within 1-2 weeks.
Both Craft Cabins have a Snack Menu and we regularly add 'specials' such as build your own ice creams and cereals with coloured milk.
ARTernoon Tea Offer - £6.95
The ARTernoon Tea Offer – Available weekdays during term time.
Includes a craft for the child (changed weekly), plus scones with jam/sandwiches, cakes and drinks for two – all for just £6.95.
Frequently Asked Questions
Most frequent questions and answers